The top photo of Navy pier was taken from the 94th floor of the John Hancock tower. If you look closely, you can see the 15 story high ferris wheel that the rest of the photos were taken from. There is a shopping mall, Children's Museum, bars, restaurants and a small amusement park on Navy Pier. A great place for both kids and adults to have some fun. There was also a free fireworks display at 9:30 PM on Wed. night.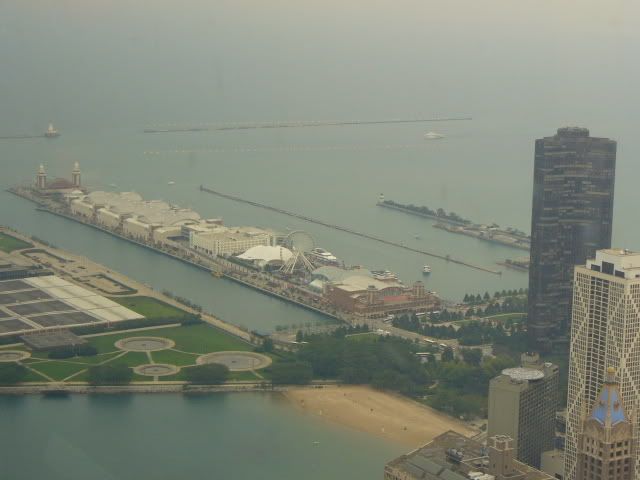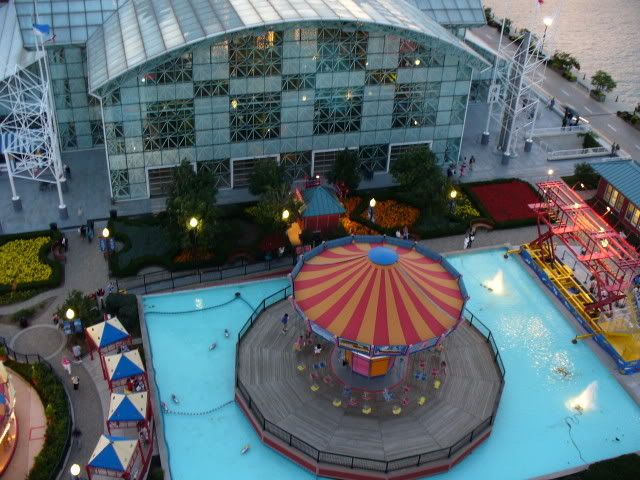 Spinning wheel swing ride from 15 stories.
Looking out at Lake Michigan.
The city skyline