Last week the family went on vacation in Chicago. We stayed right across from Grant Park and had easy access to the Field Museum, the Shedd Aquarium, John Hancock Tower, the Adler Planetarium, and the Museum of Science and Industry, all of which we visited while there. We each bought a City-Pass, which includes everything I just mentioned for $50 ($39 for under 12).
We also went to Navy Pier, and the Magnificent Mile to browse all of the stores. I finally broke down and got a decent camera for this trip, so here are some pics: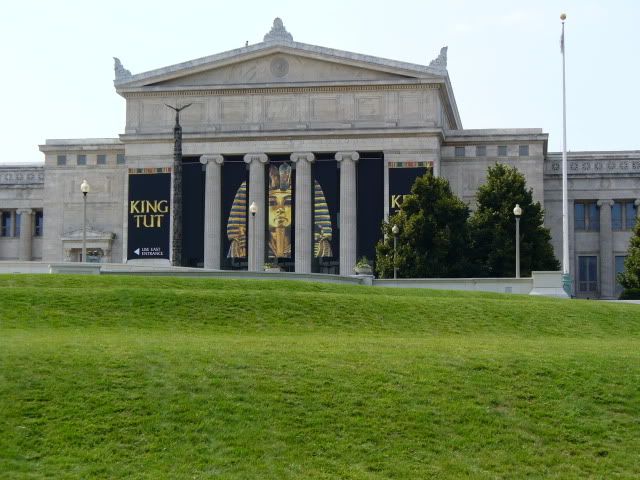 This is the Field Museum. They are currently showing artifacts from King Tut's tomb and photos were not allowed. They had tons of stuff, most of which has been seen on the History Channel, etc. that were amazing. There were also huge permanent displays animals, historical objects, gems and minerals, religious artifacts, world cultures past and present, and so many things I could go on and on. This one alone took an entire day to see.
This is a photo of U-505, the only German Uboat to be captured by the U S Navy. She has been completely restored and is on display at the Science and Industry Museum, which has a lot of historical displays as well as a look into the technologies of the future.