Since the vacation in Chicago, I've been to Petoskey and Traverse City MI, Kansas City, MO, Rochester, MN, Denver, CO, Youngstown, OH, and Myrtle Beach, SC. This is why I have not been posting. I am hardly able to keep up with email and paperwork fast enough, let alone do a drawing and post!
Monday night, after doing my work in Florence, SC, I returned to Myrtle Beach, checked into the hotel, and went running for 5 miles on the beach during sunset. I love the ocean. It makes it a lot easier to dog those 5 miles when you have the sunset and the sound of the waves crashing on the shore. The lobster dinner and key lime pie for desert were fabulous as well. Unfortunatly, this trip was just a quick overnighter, so I had to squeeze any fun into just a few hours.
As some of you may already know, I have been on a health kick since April, and have dropped 40 pounds. I went from 215 to 175 and am feeling much healthier and fit. I just turned 45, so I figured that if I didn't do something now it would just be harder every year I waited. I'm still not finished, but am very close. I'd like to knock off another 5 or 10 and then I will be what I was when I was in high school and the Guard. I feel great, except for a few aches and pains (getting old is highly overrated), I feel like I did 25 years ago. Captain America was just getting too fat!
I clicked a few shots from Myrtle Beach, so have a look:
Myrtle Beach from the air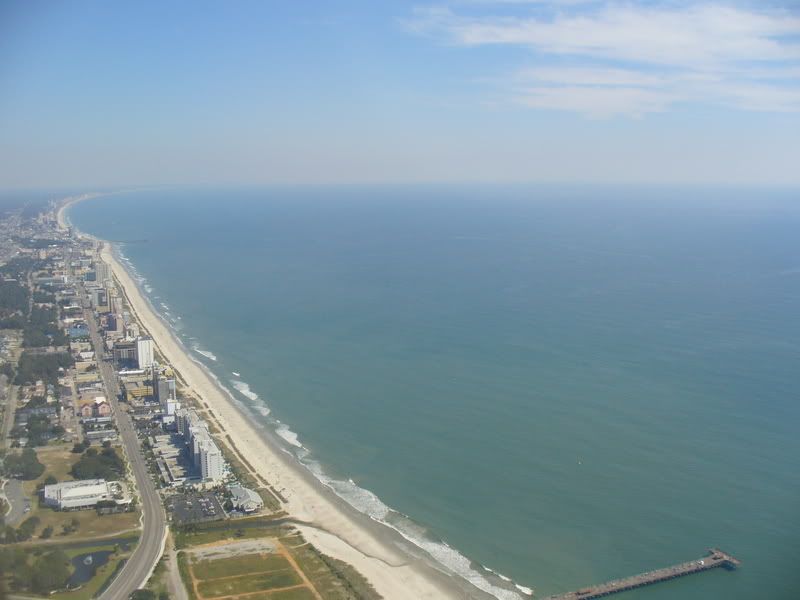 Jimmy B's (is this where the CUG spends his winters?)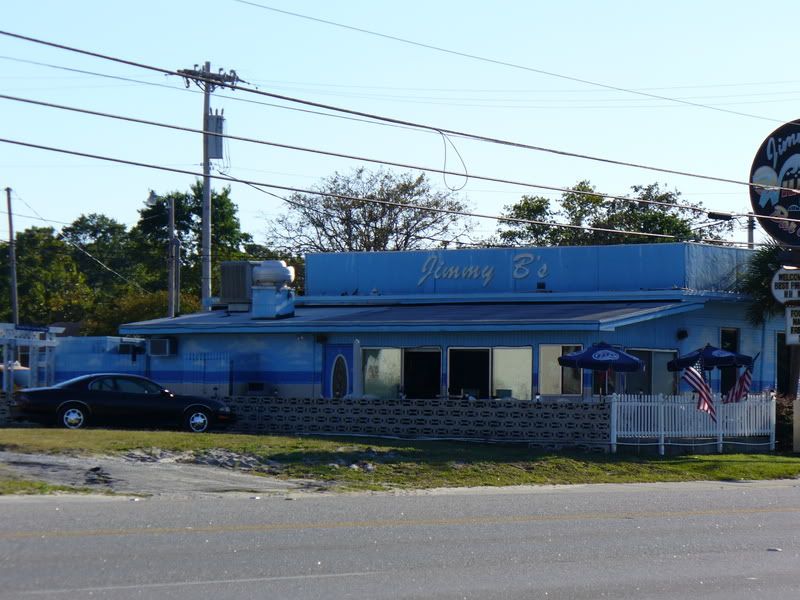 This was my "jogging track", taken the following morning