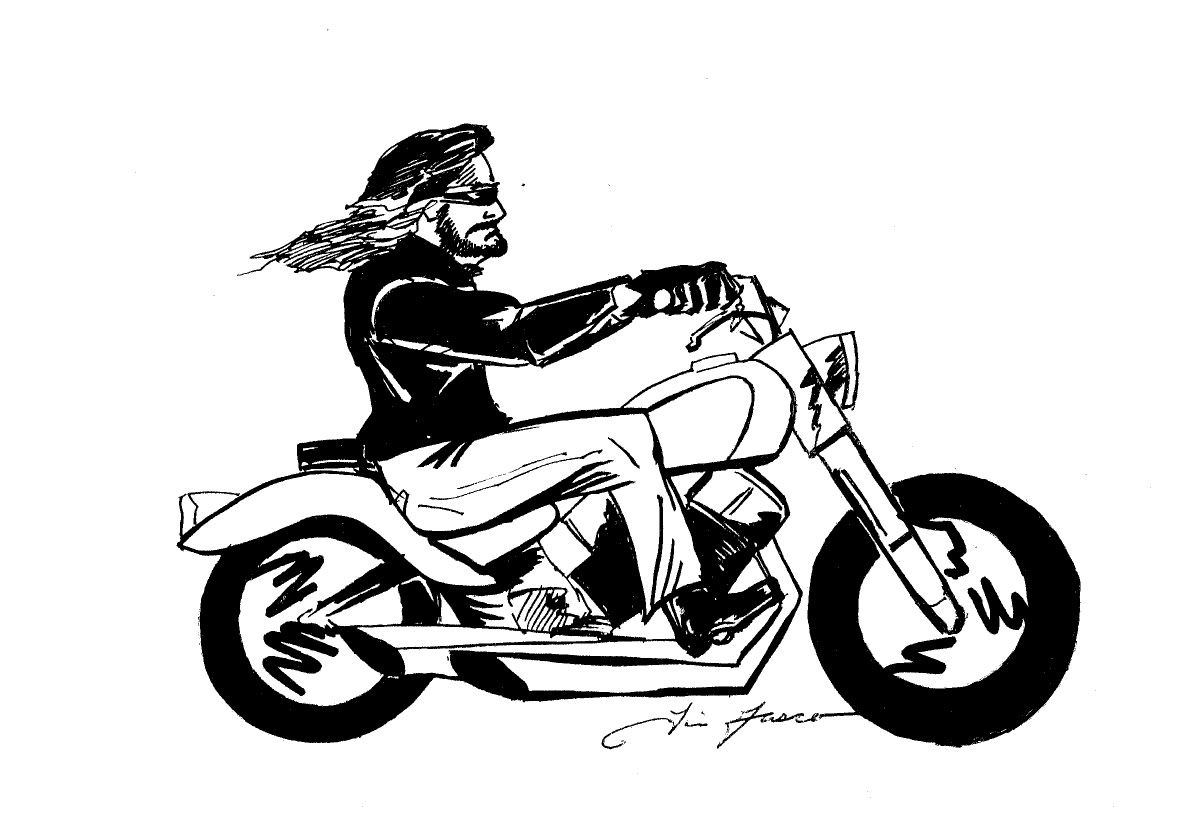 This is a drawing I did for
Illustration Friday
, a site designed to inspire artist creativity. Last Friday, the topic announcement was "SPEED". So here is my drawing. Done with Pen, Brush, and ink. What influenced the topic was an art exhibit in Pontiac that was all about Biker Art.
I was most inspired by the Artwork of Spain Rodriguez, an underground comics artist. I also remember from my Coast Guard days the art of
Dave Mann
. The guys in the Engine Room were mostly bikers. Click on the drawing for enlarged view.